24: Let the readers know who you are and where your from?
VH1 Heartbreaker: Name is Susana. Some people call me "Tastee" but I'm better known as HeartBreaker from VH1′s For The Love Of Ray J Season 2.

24: In your own words, what is the difference between "Heartbreaker" and Susana Montez?
VH1 Heartbreaker: Honestly, there really isn't any difference between Susana and Heartbreaker because I'm always the same person no matter what name I go by. With me it's always "What you see if what you get".
24: In industry has so many beautiful women, what would you say you bring to the table that separates you from everyone else?
VH1 Heartbreaker: It would definitely have to be my personality that separates me from other women in this business. I'm known to be a fire cracker! I like joking around and I can also be known for being some what of a  "diva" but I just call it being "picky". I like having my way and at the same time I try to please everyone around me.
24: What are your measurements?
VH1 Heartbreaker: Bite size and that's all I'm going to say(smiling).
24: What part of your body would you say is the sexiest?
VH1 Heartbreaker: Sexiest part of my body would have to be my eyes. The eyes never lie & they can always say more then your lips can.
24: Now what part of your body would you say gets the most attention from the Fellas?
VH1 Heartbreaker: Definitely, my eyes and lips. I'm known for having the "Fuck Me" look (lol).
24: What's an automatic "Turn On" for you about a guy?
VH1 Heartbreaker: I love a man that can make me laugh. It's so sexy! If you can make me laugh and keep me entertained, I'll be all over you(smiling).
24: If I walked into your closet right now what would be the most Hot & Sexy outfit?
VH1 Heartbreaker:  I have a short black lace dress in my closet that is so short I don't even have to bend over for you to see the goodies. I only wore it once when I went to a club in south beach and let's just say "I owned the night"!
24: What's one thing you just have to do every day?
VH1 Heartbreaker: Everyday I have to find at least one hour out of the day  just dance! It doesn't only make me happy to dance, but it's also a great workout if I can't make it to the gym. I Just turn some music on and shake it (smiling)!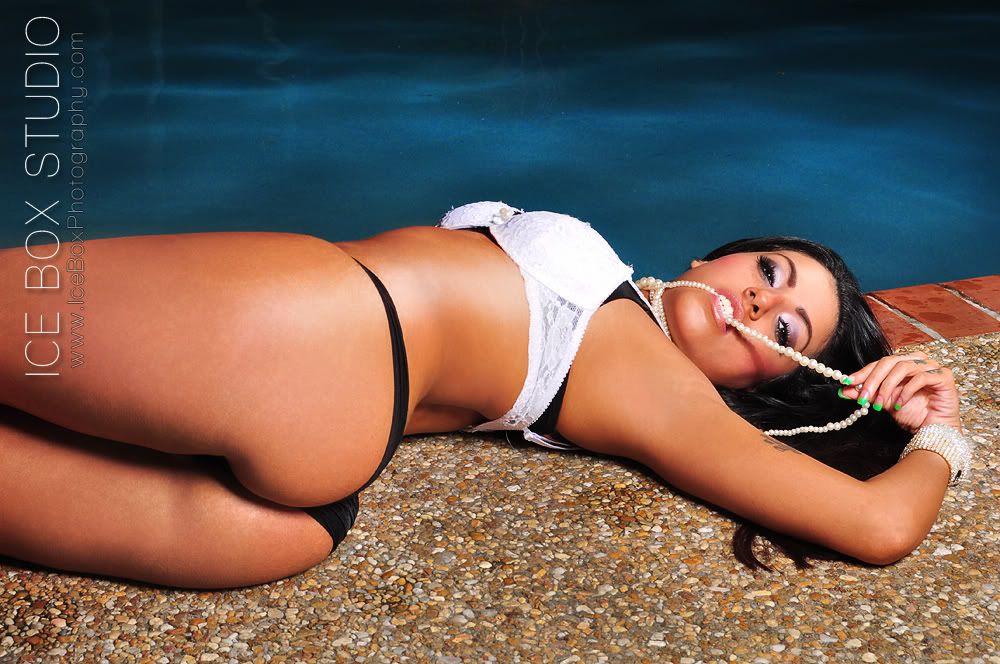 24: Do you have a favorite song that just seems to get you in the right mood with that special someone?
VH1 Heartbreaker: I love listening to Michael Jackson! I'm a huge MJ fan so if someone can vibe to his music like I can "Oh Yes"! I love getting down to "Dirty Diana"(smiling).
24: If I asked an ex-boyfriend of yours to rate you in the bedroom from a scale of 1-10, what do think he would say?
VH1 Heartbreaker: I'm the best they ever had(smiling). Definitely a 10 and up baby!
24: Okay, your off the hot seat for now tell everyone what's next for you?
VH1 Heartbreaker: Basically right now since For The Love Of Ray J is over I've continued to work on my music and modeling career. I've been doing music for almost 6 years and I love it. I'm also working on doing more TV stuff because I love being in front of the camera. Over all, I just want to continue to entertain people and grow as an artist as well as a better person everyday. I am truly blessed to be able to do all the things I want to do so I can't complain about life (smiling).
24: Tell the readers the best way to find out more about you and check out more photos, etc?
VH1 Heartbreaker:  The best way to keep in touch with me and find out what I'm up to is on Twitter at www.twitter.com/VH1HeartBreaker or @VH!HeartBreaker. I also have a FaceBook page as well and to hear/listen to my music they can log onto my Myspace page at www.Myspace.com/shiimusic. I'm also in the process of building my own personal website, so once that's up and running I will let the world know!
24: Any finals words for the readers?
VH1 Heartbreaker:  Never  judge a book by it's cover and before you judge someone for the things they've done in the past, take time and find out why they did what they did it in the first place. I'm a tough cookie, but ultimately all I really want is to be loved. It's something I've been longing to feel for as long as I can remember and one day I will have that. Love and GOD Bless.


Photos By: Ice Box Studios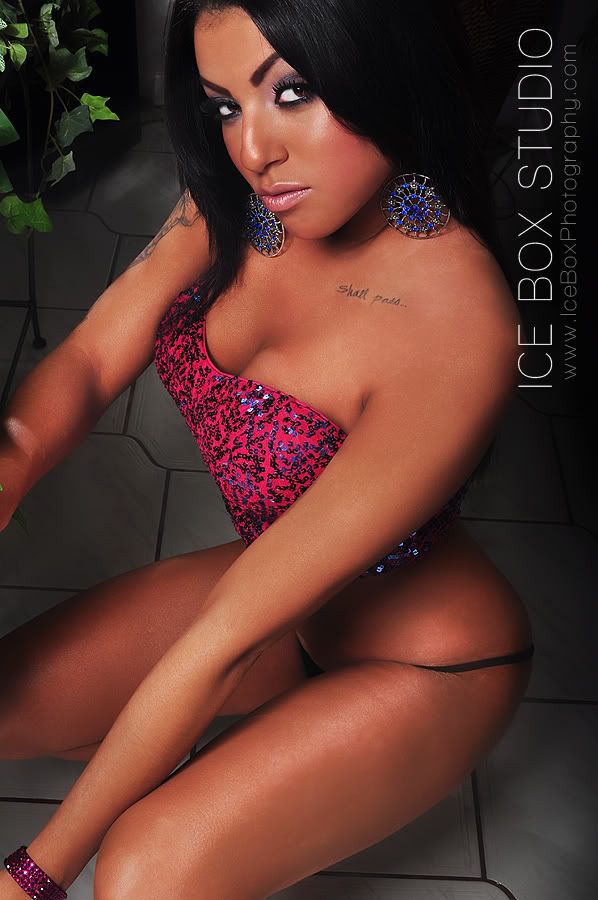 Follow Us On Twitter
@24hourhiphop
@_IceCreamParlor
@Jay_Carter
@VH1HeartBreaker
@MR_ICEBOXStudio
Related Posts