Florida rapper Khia is back to taking extreme measures in order to stay relevant.
This time the self proclaimed "Queen Of The South" attacked Beyonce on where can i buy cialis online Twitter, claiming Bey stole the concept of her upcoming "Party" video from Khia's 2002 video "My Neck, My Back."
It's been almost 10 years since Khia's hit single "My Neck, My Back" or since anyone was thinking about her.
Check out her tweets and price of lexapro compare the buy cialis in canada videos below. Tell us what you think, is Bey stealing Khia's ideas??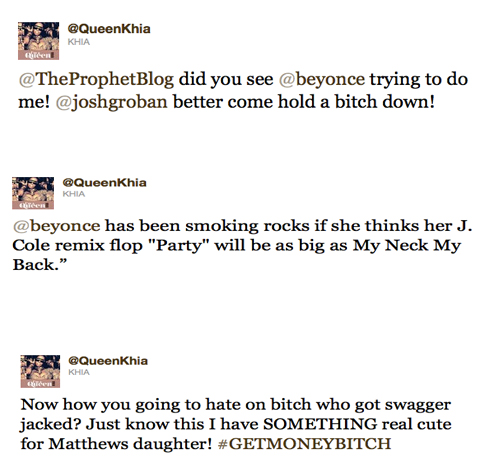 [youtube:http://youtu.be/rDJu7r6OUvk]