The rumors had spread everywhere that Jay Z is having trouble with the illuminati. He was accused that he belongs to the said underground organization due to his music and life choices. The allegations are based on his pyramid hand sign. In his interview in a magazine, he answered the accusations for being a part of illuminati.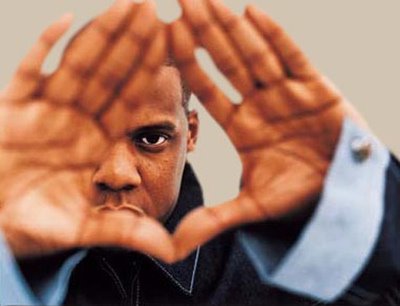 "It may sound a little arrogant, but I just think people can't handle when somebody else is successful. Something has gotta be wrong; you gotta be down with some higher power. And I guess when someone else is successful; it makes you feel like maybe you're a failure. So it can't be you, it has to be some other force." He said. His baby's name was controversial also because some were saying that if you read backward Blue Ivy, the name of Jay's baby, its Eulb Yvi in Latin means "daughter of Lucifer".
Jay Z didn't directly answer in his interview if he really belongs to the underground society or not. Since he can't answer directly the questions, the issue still exists. If Jay Z will admit that he is part of the illuminati group, do you think his name is in the hot spot of topic always? And because he is controversial, he would become more popular and people will buy his albums. Come to think of it. He is not allowed to talk about it. Instead, he represents it in his music videos to symbolize the secret society. Try to listen and understand his songs. They display hidden meanings which mean anything against God and his teachings. The themes of his songs are all about drugs, sex and other bad things.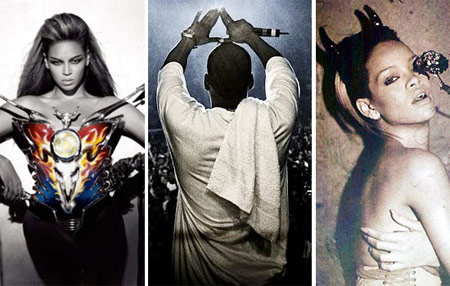 Jay Z has recorded his new song over his Cuba trip with Beyonce,. He dropped "Open Letter" to remind that he will not lose. His single is a lyrical shot for the politicians, critics, haters, media and anyone who gives him the side-eye. The song ends like this, "We almost wanna start a revolution/ You know whenever I'm threatened, I start shootin'/ The world's under new management, the new role model, fuck the Zoolander shit".
Jay Z and Beyonce went to Cuba to celebrate their fifth wedding anniversary, but they were unfortunate. Two Republican members of Congress has asked the U.S Treasury Department for an investigation of the celebrity couple. The couple violated the long-standing U.S embargo restricting travel to Cuba.  
Jay Z is always on the spotlight of controversies. He was involved in CAA's recruitment of Giants receiver Victor Cruz. The NFLPA has banned Jay Z to recruit any player because only certified NFLPA agents can recruit potential players. It has been reported that second round NFL has draft picked Geno Smith and signed to Jay Z's Roc Nation Sports, which Smith has denied.
It can affect Jay's sports agency if the investigation finds him guilty. He can be considered as the man of controversy right now as he is always on the headline of celebrity gossips and social media websites.