Rihanna is one of the most beautiful women in the world and it's no secret she has the body of a goddess.We also know that she's not shy about showing her sexy curves and her slender frame.One of the nicest parts of her body is her all natural rear end,yes her booty and she loves to let it all hang out.We the good folks here at 24hourhiphop.com decided to do all her male fans a favor and combined her top 5 booty pics.The pictures below are in no particular order but you can decide for yourself what order you see fit because to be honest' we can't decide.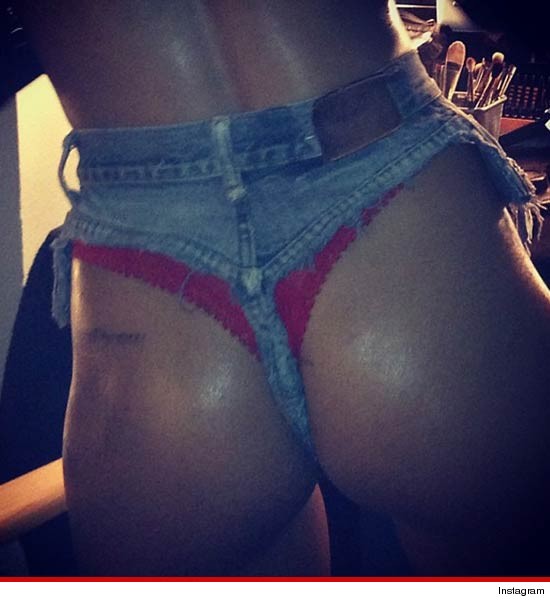 Rihanna posted this pick on her instagram and it went viral instantly,which is what you would expect when 7.1 million is follwing your every move.The picture is from Rihanna's new video "Pour It Up" where apparantly she will be dressing sexier the exotic dancers that inspired the record.To be honest this is my favorite Rihanna booty pic.
This photo was taken from an issue of GQ's obsession of the year article where it features some of Rihanna's sexiest pictures and claims the Pop Star drove nearly every man in the world crazy in 2012.No arguing with them on that one since we here at 24 also felt the effects of her polarizing figure.
This photo of Rihanna in the swimming pool sends the imagination running wild ,i think the most common thought that comes to mind is who's applying the sun tan lotion.The picture was taken while Riri was On vacation
Rihanna quoted Miami rapper Rick Ross in this picture taken from her Instagram "Got ya bitch tip toeing on my marble flo" in one of Rihanna more sex booty pics.It looks like a nice hot dominatrix outfit that a rich man's wife would wear.She did however mention the boot's were Prada but i don't think the majority of her fans noticed.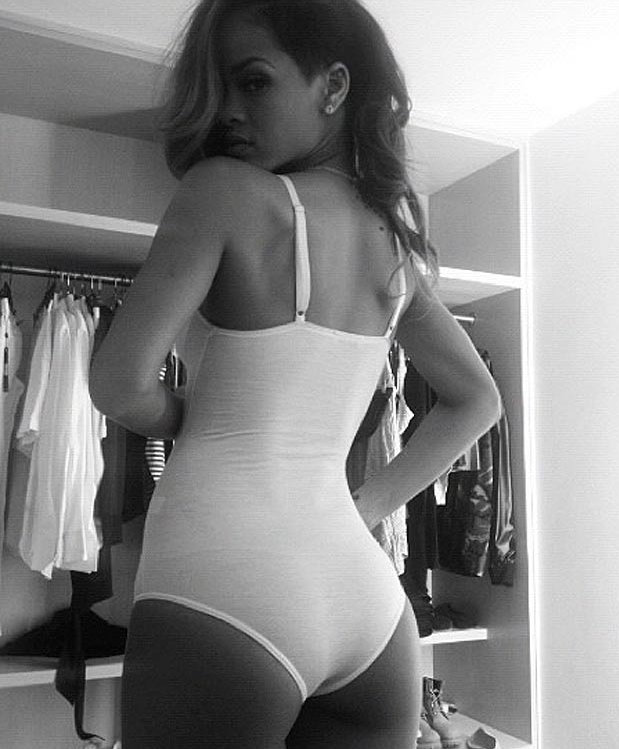 This is the classy Rihanna we all love,and it's one of her best attribute's the ability to switch it up from the round the way girl or the girl next door.Rihanna can be the hot girl we would never take home to mom or the girl we tell mom we want to marry.Either way the chance's of that happening to any one is as slim as winning the state lotto.
we hope you enjoyed our little article but who wouldn't want to write a story about Rihanna's top five booty pics