Some people that you come across in life are a little rough around the edges and make no bones about giving you the raw truth. Sugarcoating isn't for everyone and some people simply operate better by focusing on the cold, hard facts of life.
In talking to southern artist Trae the Truth, it's evident by the first sentence he speaks and the tone in his voice that he wouldn't have it any other way than dealing with reality. Growing up in Houston, Texas under harsh circumstances, Trae has always seemed to shrug off and accept certain things in life that could possibly break another individual. From early time in the joint to the loss of loved ones and the incarceration of his beloved brother, Trae is no stranger to trouble and has had no choice but to persevere through it all.
As brazen as he is, Trae's upfront persona doesn't come without a serious abundance of talent. Currently a member of both the ABN Gang and The Screwed Up Click, Trae is regarded by many as one of the game's emerging talents. While other artists from the area have played their part in painting a different image of Houston, Trae has been constantly on the grind for years, repping H-Town in his own way by never choosing to ignore the darkness and hardship that still lies within the city.

While admitting that his quest in the rap game is of a different nature and that he isn't out to make any unnecessary friends, there still are many other layers to Trae that shine through. From his love of his two boys, Jared and D'Neeko, to his entrepreneur mindset, there lies a heavy dose of passion underneath Trae's blunt demeanor.

24 Hour Hip Hop recently caught up with Trae to get his thoughts on his journey through life and his involvement in the music industry. While pulling no punches, the street savvy rapper opened up about his early days of trouble, overcoming hardship, his ambitions as an artist, and his goals for the future. In his own words, this is The Straight Forward Nature of Trae the Truth…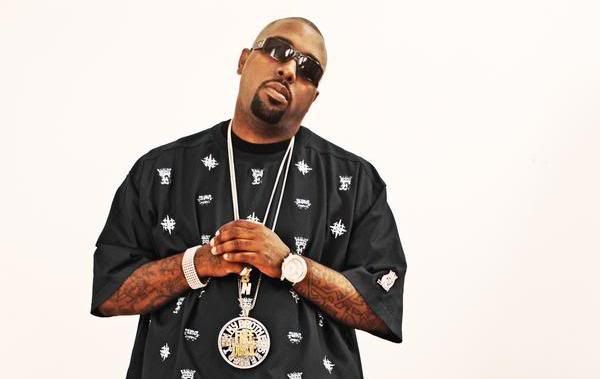 From The Streets…
"I was born and raised in Houston, Texas. I just had a typical life of a child who came from the streets. I've lived to see my brother get a life sentence, I've lived to see people take the wrong paths, and I even had to get in trouble myself in order to learn a few lessons. I've just always had a typical life."

What It Is…
"I think the more you experience hardship, the more you really appreciate life. On top of that, the more seriously you take life, the more you really begin to understand it all. I've gotten to know a lot of different aspects of life coming from different people. I've been around people who have shown no care in the world and I've been around people who have shown me a lot. To me, I think it's a blessing that I have been through everything I have been through because I understand what it is now."

What You Make It…
"I love Houston but at the end of the day, a hood is a hood, a state is a state, and a city is a city. It's more so what you make it because every city has trouble, every city has rappers, every city has hustlers, every city has athletes, every city has strippers and there is really no difference. I believe it's more so upon what the person makes out of the area they are living in. It doesn't matter if you go to New York, Atlanta, or anywhere else; there are always going to be niggas who do what they do."

Following My Brother's Lead…
"My brother was incarcerated with his third life sentence and he was more so into music and I always looked up to my older brother and I just followed his lead. I just followed in his footsteps and I kept on top of the game and it made me what I am now, which is one of the best out there. I think music was just a different form for me to express myself. I don't do music just to make it. I make music for whatever mood I am feeling at the time. Instead of talking to somebody about my problems I just get in there and make music. My mother was also a beautiful singer and I think that music just was a part of my whole family."

Releasing the Guerrilla Maab Album in 1999…
"That was more so right after I got out of a little trouble. I was staying here and there and I was just going through shit on the streets. That album will always mean something because that was the first album and our first chance for us to say that we really had our own. Whether it was just the music or our method of going about things, that album will always play a major part of my situation and my career."

Staying True…
"I've always been versatile. I've always been the artist that really came from the streets and while everybody else was trying to put a different spin on things I was busy dealing with reality. Some artists might have been trying to change their styles but I've always stayed the same in a sense. My purpose has always been to stay true and be myself."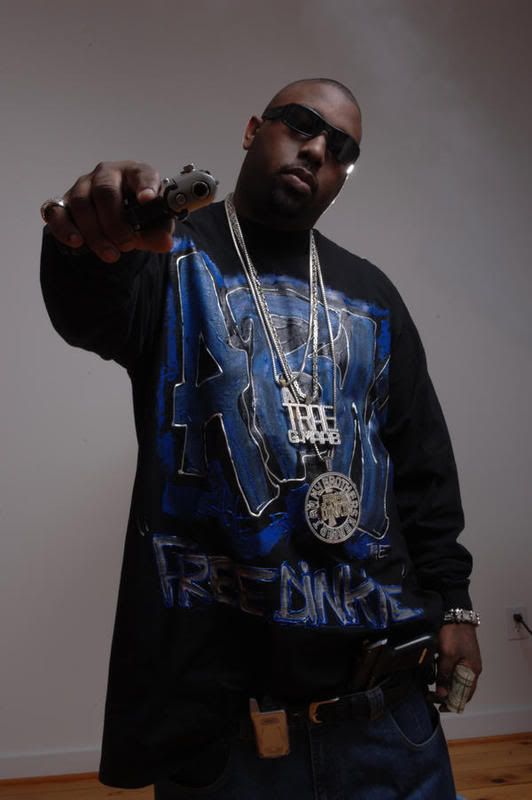 Learning from the Consequences…
"I have experienced some trouble in my day and getting into trouble and suffering the consequences will open up anybody's eyes. Because when you are messing around and you are doing what you do, you never really think about any of that shit going wrong. So when it actually does go wrong, you have to suffer those consequences. Those consequences can either teach you a lot or end up being very bad for you. Some people learn and some choose not to. For me, I knew that all it took was for me to fuck up one more time and I would have been liable to have nothing. It made me realize I have to look out for myself and I can t be doing anything for anyone else. Through my time on the streets I learned to stick to the code and I found a way to stay highly respected. I just had to mind my own business and stay in my own lane."

All the Same…
"I've worked in a group before and I've done solo before and at the end of the day it's all the same. When I get to making my music it's just me and that will never change. That's how I express myself and that's just how I get out there and show who I am. Whether I am in a group or solo I am still going to do what I do and I am still going to give it my all. The only difference would be that I move a lot faster when I am with a group because I don't have as much to do. I still try to do my best with everything I do."

From My Heart…
"The only place music can come from is my heart. Some of it may be based on past experiences depending on the mood I am in. The majority of it is just me expressing myself. There has been different types of pain I've had to go through. At the same time I've seen what other people have had to go through and that has really kept me going. I am not saying that there isn't shit we can't all overcome, but there is always going to be trouble in the world and I would rather face it that try to act like it isn't there. I think that comes through in my music."

Being the Black Sheep…
"I didn't name myself, the streets named me. I can't speak about anything I haven't experienced or anything I haven't been living or seeing with my own eyes. In my city they know that I am the one who is out there really doing it. I've always been the black sheep. People can't always relate to me because not everybody is real. I know that not everyone in the industry is real and the majority of people can't always relate to how I came up or why I do what I do. People might think I am tripping at times but that's just me being myself. I think if anything I am like an unidentified object that people can't relate to."

Altercation with Mike Jones at the O-Zone Awards…
"There was nothing at all to me. It was just a little scuffle. Hell, to be honest I fight all the time. I got into a fight two weeks ago and my situation with Mike Jones really didn't mean anything to me. That's just life. Regardless of what people think of it, I am not dwelling on it. I'm looking forward."

To Each His Own…
"I can't really say much about me besides the fact that I am Trae the Truth and I am always going to be me. I mean you have to really get in the zone to understand what I am about. There's a lot to learn about me. I have a lot of qualities to offer it just depends of what the person is looking for. If you ask some people they may tell you I am the most straight forward cat around but if you ask others they may tell you they can't really get with me. To each his own."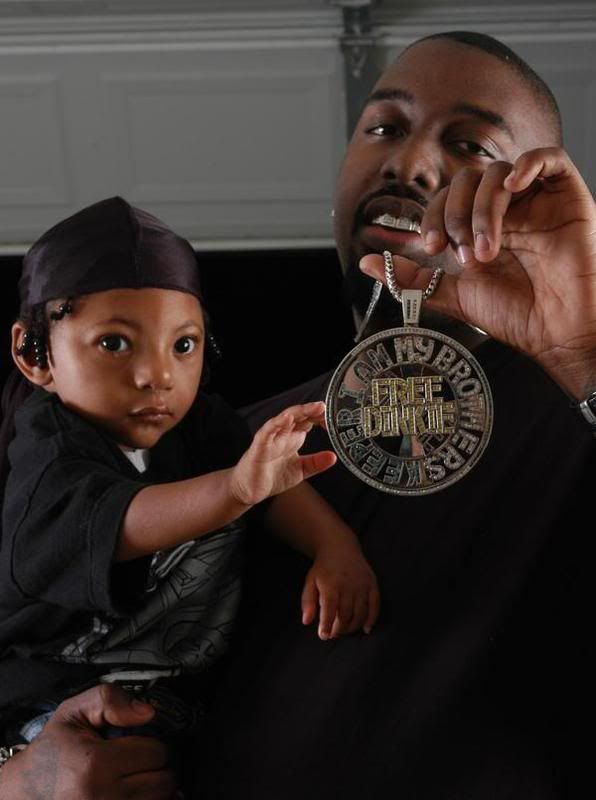 My Boys…
"Most definitely I can say that both of my little boys mean everything to me. My eight year old has kind of been in the limelight since was around 2 years old. Right now people are just getting to really see him because he's been appearing in videos but if they go back and look at different stuff they will remember him. The spotlight is nothing new to him but on top of that he's very intuitive. He can hold a conversation with anyone, regardless. I haven't put the pressure on him to want to do this; it has just been inside of him. I definitely don't want to take it way. I'd rather just leave it on him. If he wants to rap today and quit tomorrow I will be with that."

Little Bit of Everything…
"I have a cartoon that I am working on right now. I'm working on my upcoming album and I still have to decide what label I am going to sign with. I've been working on a lot of mixtapes with my little brother as well. His next upcoming mixtape is called 'Got it by the Ton' and I've been involved with him in that. I've just getting ready to shoot a little videos and I am basically doing a little bit of everything and anything."

To Learn more about Trae please check him out in the videos below and pay him a visit at www.Myspace.com/TraetheTruth
Also be sure to check out his 8 Year Old Son Lil' Jared below in his feature 'Ballin' Smashin' below as well.
If you liked the article please hit Chris up at www.Myspace.com/BoxingHarmony