Remember Coco's boy toy, AP.9? Although she vehemently claimed their encounter was innocent saying, "Sometimes fans & friends take silly pics. It's harmless," her lies are preparing to strike back.
Word around the rumor mill is AP.9 is currently shopping naked photos of Coco as proof of her indiscretion against her husband, Ice T. Thus, meaning this steamy photo scandal may go well into 2013.
"AP.9 has been bragging that he has photos of Coco with him in a private room in Vegas, and that in some of them she's on a bed, totally naked!" A source close to the situation tells RadarOnline.com

"He's been putting feelers out to see if people want to buy the pictures and he's claiming they're really salacious and that a LOT more happened with Coco than just them posing in a night club.
As previously reported, Ice T went on a Twitter rampage after seeing the already released photos, which included a shot of AP.9 nuzzling Coco's neck as she sat on his lap while seated on a chair together.
In another photo, the rapper is intimately clutching Coco around the waist, while planting a kiss on her cheek. In yet another, AP.9 and Coco look like a couple in love, as he grabs her from behind and she nestles into his arm as it locks her close to him.

During his Twitter rant, Ice T posted a series of comments that were later deleted, raging about the photos: "Don't get it twisted…I'm not happy about this shit."

Later adding: "Most of them [are] disrespectful and in bad taste. She's made me look…and feel like shit.

Meanwhile, the source says they aren't sure what AP.9 plans to do with the new set of photos, or even if they actually exist, but either way — they say that AP.9 vows he's not afraid of Ice-T!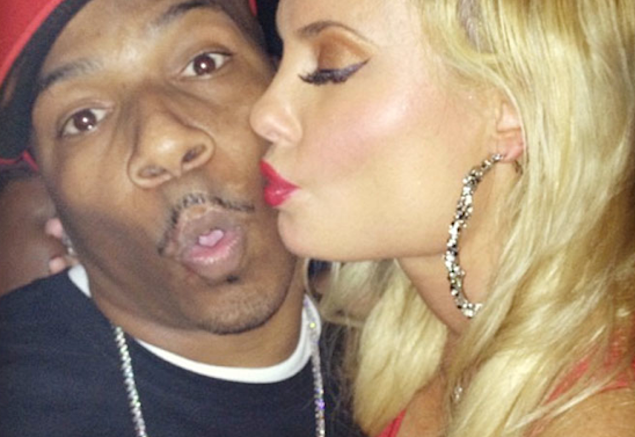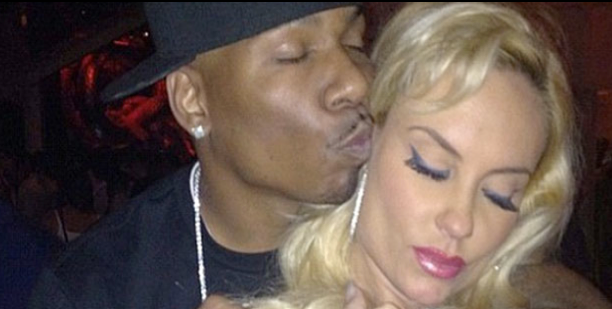 To make matters worse, AP.9's cohorts are labeling him as nothing more than a "house-squatting barber" despite the fact that earlier reports claimed he was a rapper. The source, San Quinn alleged he was chased out of California's Bay Area after snitching on his crew.
"They got that N–like he's some big pimp, but we know him as a barber. I don't know what AP's doing right now, we ain't seen him in years. But if he's getting money, we coming to get some."

San Quinn himself has long held this same stance. Back in 2008, he took his choice words about AP.9 to wax. It's all laid out in his track titled "Fence Hopper."
"AP-9′s not a rapper, or a killer, he's a barber, He snitched on D-boy… Slept in my mamma's house, and he too is a liar.
Source: RadarOnline, DiaryOfAHollywoodStreetKing
By Carla St. Louis (@SheWrites007)