24: Introduce yourself to everyone who doesn't already know who you are?
Da U Boys: For those who don't know us already, our names are Rock, Snoop and Hick Louch. Collectively we form the New Orleans based rap group "Da U Boys."
24: Before we get into your music, can you describe your history about how you got into it and what inspired you both?
Snoop: Well we all been hangin' together for over 10yrs now, LONG before we had an interest in the music business.
Hick Louch: Yeah, we grew up together in Hollygrove ya heard me, and pretty much did everything together since teenagers. Music just kind of happened, as far as being serious about anyway. Rock was more involved with music than me and Snoop back then.
Rock: I started writing raps at about age nine.. my oldest brother kept a lot of tapes of different music so i just fell into it. *laughs* man remember tapes!?
24: What was the Hip-Hop scene like for you growing up where you're from?
Rock: Growing up in the N.O., we weren't put on the map nationally as far as Hip-Hop until Master P blew. We always had local labels like Big Boy Records, whose biggest artist back then was Mystikal before he got with P. Cash Money too, before they got the big Universal deal.
Snoop: Then ya always had the outside, major dudes like PAC, BIG and NAS at the time.
Louch: Don't forget bout the groups though! NWA, GETO BOYS, OUTKAST, UGK, 8BALL & MJG and BONE.. damn Hip-Hop was serious then!!
24: What makes you unique as artists and different from other rappers now?
Louch: Thing that separates us, we're kind of a throw back. We bring to the table the things like the groups I just named. Music is lacking content right now and that's what we bring! You hear a lot of catchy, but random punchlines and verses that don't seem to have a damn thing to do with the actual songs!! *laughs* shits crazy!
Rock: With us as a group you get different styles, flows and point of views. I personally think our style is giving you a view from the hood, without you having to ride through it.
Snoop: We just mesh well together, instead of random niggas coming together trying to make music, we was friends first! So you hear that in the music… it's not forced
24: Tell us about what you are working on.
Snoop: Right now our main focus is on our 5th mixtape we just released, "THE LAST DYNASTY." We released it Aug 5th. It was a featured mixtape on Datpiff.com and is still doing good numbers. If you don't have it already go to datpiff and check it out.
24: What producers have you worked with and who would you like to work with in the future?
Louch: We had a chance to work with a few up-and-coming producers and some seasoned vets.. Sinista, who has produced for Juvenile, B.G., Soulja Slim and others.
Snoop: We have some new guys that's serious on the tracks too.. S80, dude is a monster!! Look him up.
Rock: Yeah, dudes like Monsta Beats, Blaq Biggie Blaq and Streetz. As far as working with in the future, we really loving The Olympiks, J.U.S.T.I.C.E. League, The Runners, Mike Will Made It… maaaaan everybody!!! *laughs*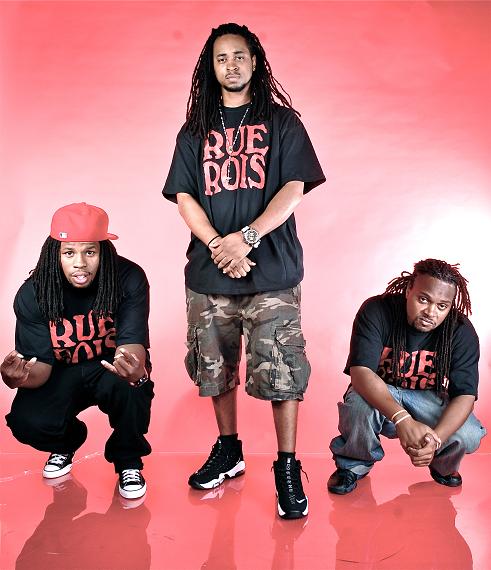 24: Are you happy with the feedback you have been getting from people on material you have released?
Rock: The feedback we been getting is crazy!! The more material we put out the bigger our fan base has gotten.
Louch: When you hear people quoting your rhymes, you know your doing something right and have their attention.
Snoop: It's wild to us the feedback we get, with no management, sponsors, co-signs or a huge budget! Shit, even a small budget *laughs* I don't even know how we pull off some of the shit we pull off.
24: In today's free download age, what do you need to do to make yourself a household name?
Snoop: You just gotta go hard!! And keep going hard! The Internet makes it so that you should have no excuses… if u can't get out to different cities to promo your music, hit them internets *laughs*.
Louch: We just plan to out work everybody else. Ok, you might say we not the "best" rappers or we don't have the money behind us like some acts.. kool! We just gonna out work yo ass, keep releasing music, doing videos, interviews.. whatever it takes, thats what "Da U" gonna do!
24: How do you feel about the current state of the Hip-Hop scene?
Rock: I'm not feeling the current state of Hip-Hop, with the exception of a very few but it is what it is. The game just not balanced right now, everybody want to be "fly" and flashy which is cool but what about the hood? struggle? Lets put a spot light on that too.
Snoop: I think Hip-Hop as a business is the biggest and the best it's ever been, i just think it's time for a wave of NEW bloods. I stress NEW like that because you always see new guys on the scene but they just clones of the last 8 dudes, ya know? We need that new NEW, what they really need is "DA U BOYS," they need New Orleans in the game right now.
24: Outside of the music, what else are you working on?
Louch: Really, we not trying to focus on nothing outside of music right now. Of course we have ideas and dreams but we think people get too caught up in "hustling" and trying to wear too many hats… before they even master ONE! We gonna grind with the music and then hopefully that will open up those other doors for us to do more ya dig.
24: Where do you see yourself in 2012 and how do you plan to separate yourselves from the other artists out today to get the recognition you feel you deserve?
Snoop: 2012 for us was and is all about growth and moving to that next level. We feel we've done as much as we can at home [New Orleans]. Now we're focused on moving beyond, making connects, hopefully finding sponsors/investors for our independent label "Rue Rois Music LLC, which is french for "street kings music".
Rock: The whole plan is to get paid now!! As far as separating ourselves from everybody else, we think we already accomplished that. We know this game is about more than just MUSIC… it's deeper than RAP. And we get that!
24: How can fans go about contacting you?
Louch: Everybody can follow us on twitter, @DaUBoys and our personal twitter pages @Hickklouch @UBoyRock17 & @Snoop_RueRois17.
Snoop: We recently launched our website www.RueRoisMusic.com too.
Rock: You can get our new mixtape "THE LAST DYNASTY" and all our past projects from Datpiff.com
24: Thank you for providing 24hourhiphop with this exclusive interview, do you have any last words for your present and future fans?
Snoop: We just wanna say keep supporting us and all that we do! It's not easy and we work hard to represent for us and ya'll.
Rock: Download our music, interact with us and keep showing that strong love!
Louch: It's been a long ride, shoutout to everybody who still rolling and even bigger shout outs to everybody who decided to get out and walk!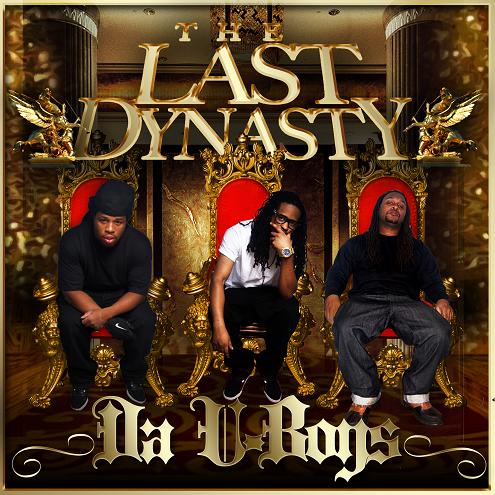 Checkout the Videos: