24: Introduce yourself to everyone that doesn't already know who you are.

Reggie: It's ya boy, Reggie F. Davis, Reppin' that 7-7-duece a.k.a Gifford, FL.
24: Before we get into your music, can you describe your history of how you got into music and what inspired you?

Reggie: When I was small staying in Lauderdale, my cousin Larry used to freestyle and then one day he made me do it. At that time, I played around with freestyling, but my main goal was to make it playing basketball and football. After the AAU nationals, my dream came to an end when I tore my MCL and ACL. I was told by the Doctor that I needed a new hobby because my days of playing sports were over. So I picked up a pen, after I was tired of being miserable. Being broke inspired me; I've been walking and had pockets touching for a long time.
24: What was the Hip-Hop scene like for you when you were growing up?
Reggie: I've stayed in Dallas, TX, Miami FL, Ft. Lauderdale, FL, and Vero Beach, FL. Growing up and every scene was different. Those boys in Texas loved their music chopped and screw and they always rapped slowly with some hard ass beats. But here in Florida, everything was faster and more hood.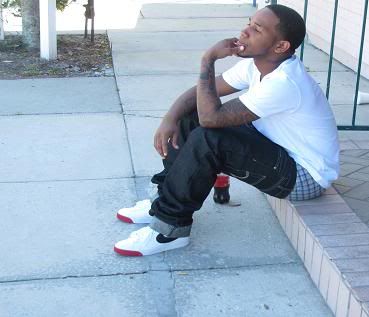 24: What makes you unique as an artist and different from other rappers emerging from the South?
Reggie: What makes me different is, if I haven't seen it or haven't done it, I don't speak on it. I try to keep my music as real as possible. I don't want to be one of those rappers that people can't relate to. When you speak the truth after being through something, people can relate to it easier because it comes from the heart.
24: Tell us about what you are working on.

Reggie: I'm working on a mixtape called, "I'm on My Way." It should be done by the end of the summer. If I'm lucky, it will be out before that, but you know like I know, you can't rush greatness.
24: What producers have you worked with and who would you like to work with in the future?

Reggie: I've worked with mainly local producers; right now I'm working with a producer by the name of Regal Power. He runs a local label called F.U. ENT. I have also worked with "Big Hawk" from N.G.E, free my dawg, he's incarcerated right now, but when he was out he would let me do my thing for free. Who I'd like to work with? Well I'm from the South so you know I gotta have Lex Lugar, Zaytoven, The Runners, Cool N Dre, DJ Khaled, Nitty, Big Block, J.D., Polow Da Don, David Banner, Mannie Fresh, Brian Cox, and Kanye West.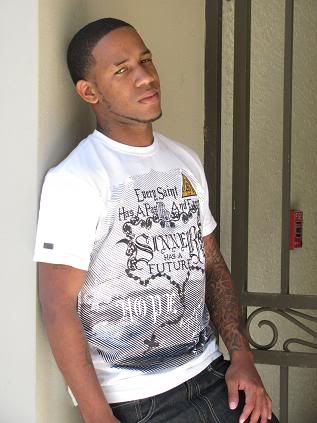 24: Are you happy with the feedback you have been getting from people on material you have released?

Reggie: So far, I've had nothing but positive feedback. I hope it continues when I'm in the big leagues. I'm my biggest critic and I love music; if it makes it through me, then I'm pretty sure ya'll gonna love it.
24: In today's free download age, what do you need to make yourself a household name?

Reggie: I have to stay consistent with giving the people what they like and staying true to myself; in doing that, I think I'll maintain.
24: How do you feel about the current state of Miami's Hip-Hop scene?
Reggie: Generally speaking, I feel everything has room for improvement. The game never changes, it just gets new players. "If the players get better, the game will get better."
24: Outside of the music what else are you currently working on?

Reggie: School! I'm trying to get at least a 2.9 or a 3.0 GPA so I can go to college in order to better learn the music business and become a producer.
24: Where do you see yourself going in 2011 and how do you plan to separate yourself from the other artists out today to get the recognition you feel you deserve?

Reggie: I see myself eventually going major after my mixtape drops and I plan to separate myself by having tunnel vision; grinding it out until I am at where I want to be. I ain't got any time for stunting.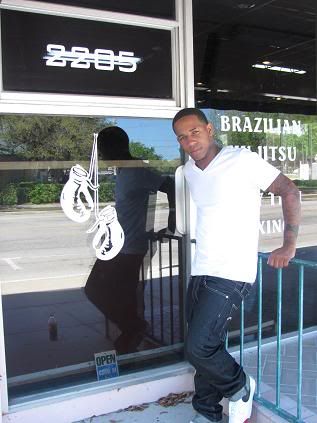 24: How can fans go about contacting you?

Reggie: My fans can find me on Facebook, Twitter, or contact my Manager, Sarah, at RFDavisManagement@gmail.com. They can also go to YouTube and see a couple of my videos. When my mixtape is finished, it will be available on Datpiff.com. Twitter info is Twitter.com/ReggieFDavis, and for
my music, fans can see some of my videos on YouTube and vids.myspace.com. I am also on Facebook under Reggie Davis, Facebook.com/people/Reggie-F-Davis-Jr/100001269113235. The Link for myspace is MySpace.com/ReggieFDavis
24: Thank you for providing 24hourhiphop with this exclusive interview, do you have any last words for your present and future fans?

Reggie: Thank you for all of the support and continue to have faith in me as I progress in the future. I plan to work hard this summer and give you guys something to look forward to! I also want to thank my family, friends, and my Manager. And one more special Shout Out goes to Poe Boy, Big Chuck, and Citi from Kulture Shock! Thanks!
.