24: Introduce yourself to everyone that doesn't already know who you are.
TA Corleone: My name is TRACY ANDREWS aka T.A CORLEONE . I'm the CEO of DOUBLE PLATINUM RECORDS.
24: Before we get into your music, can you describe your history about
how you got into and what inspired you?
TA Corleone: I got into music industry 4 years ago when I decided to manage and promote my son " LIL TREY music career. After spending over 40 racks on him and other artist I signed to my label I made a lot of industry contacts.
24: What was the Hip-Hop scene like for you growing up where you're from?
TA Corleone: It was all about saggin jean outfits , combat boots , fat gold rope chains , rolex watch and drop top benz or jeep.
24: What makes you Unique as a artist and different from other rappers 
out now?
TA Corleone: I really am an artist with a paint brush or in the booth. I have artwork all over the country that was published by U.S ART. Just google TRACY ANDREWS ART and see for yourself. I feel like my work is a form of graffiti.
24: Tell us about what you are working on.
TA Corleone: My new project is a street anthem called " WHAT I LOOK LIKE " its a club bangga. Its turnt up .
24: What producers have you worked with?
TA Corleone: DON P from TRIL VILLE , UGK , NATURE BOY RYAN WALKER from BLACK WALLSTREET , JON AYMOS , SIR BUCK , BOBBY DA HITTMAN, SYN SOUND from da MUD HOLE , JOHN COLEMAN and BEATS BY MARCUS. I would love work with MIKE WILL MADE IT.
24: Are you happy with the feedback you have been getting from people
on material you have released?
TA Corleone: My new video for WHAT I LOOK LIKE has over 500,000 views Im getting a lot of love in the clud on mixtapes and on the radio. I've been doing a lot of drop for djs and radio interviews. I got a good buzz in the industry already.
 24: In today's free download age, what do you need to do to make yourself a household name?
TA Corleone: A lot of promoting , networking and making good music.
24: How do you feel about the current state of the Hip-Hop scene?
TA Corleone: I don't think HIP-HOP is dead its has just change just like the dope game .
24: Outside of the music, what else are you currently working on?
TA Corleone: My non-profit organization called Divine Creation and publishing more new artwork.
24: Where do you see yourself going in 2013 and how do you plan to
separate yourself
 from the other artist out today to get the recognition you feel you deserve?
TA Corleone: Being the next big thang Being creative , thinking outside of boy and pushing the envelope. Being me at all time keeping it 100.
24: How can fans go about contacting you?
TA Corleone: Download all my my music on iTUNES ,JAMSTAR , Amazon.com and over 100 other websites. Facebook/ TRACY ANDREWS , twitter @TACORLEONE , contact tracya217@aol.com , booking (478) 978-9153 .
24: Thank you for providing 24HourHipHop.com with this exclusive interview, do you have any last words for your present and future fans?
TA Corleone: S/O to all my fans for supporting my movement buying my ringtones T Shirts posters and music and S/O to every dj that help break my record on radio , club mixtape or part.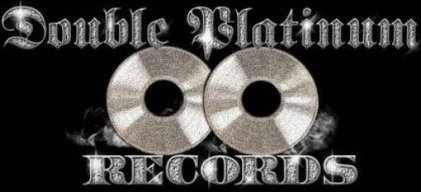 Check out the Video: