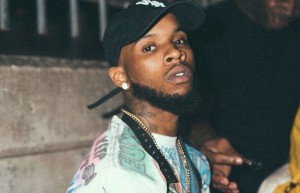 Drake thought he had it poppin' but wait, if you guys didn't hear Tory Lanez kill Drake's 'Controlla' track then you may want to hold off on crowning Drake.
"I'm that ni**a and I'm wavy," he sings. "These hoes never 'bout to play me."
[soundcloud url="https://api.soundcloud.com/tracks/272802309″ params="auto_play=false&hide_related=false&show_comments=true&show_user=true&show_reposts=false&visual=true" width="100%" height="250″ iframe="true" /]
Lanez didn't just release one remix yesterday. He also remixed DJ Khaled's Jay Z and Future-assisted "I Got the Keys" song too. Dopeness!!!
"My swag different."
[soundcloud url="https://api.soundcloud.com/tracks/272802374″ params="auto_play=false&hide_related=false&show_comments=true&show_user=true&show_reposts=false&visual=true" width="100%" height="250″ iframe="true" /]