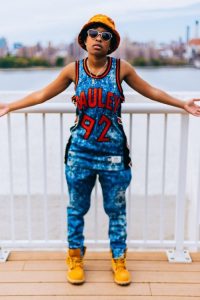 Tis' the season! Today Dej Loaf posted a new track titled "In Living Color (Oh Na Na)" on her YouTube channel.
In the video you can spot Dej Loaf standing in the middle of the street of Cape Town, South Africa wearing bright colors and funky old school glasses. She's letting the world know that it's possible to make it out of the hood and to prosper.
I had a dream I was so rich
I woke up I was so rich
Where was y'all when we had eviction notices
When I was broke they still noticed me
Wishing on my teachings, could see the older me
'Cause now I'm living how I'm supposed to be
What do you think of the video?