All They Do is Win at The Box Office! Grammy Award Winning Producers The Nasty Beatmakers Music move from the music charts to the movie screens.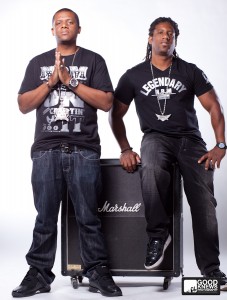 The goal of a Songwriter or Producer is to create a song that will stand the test of time, cross genres, lifestyles and appeal to the masses. The Nasty Beatmakers have achieved that  with the hit song  "All I Do is Win".
DJ Nasty and LVM are Two Brothers from Orlando that make up the Hit Making Duo that have Produced some of Hip Hop's top hits  including "I'm Me"  by Lil Wayne and "Grew Up A Screw Up" by Ludacris, which earned them a Grammy.
"All I Do is Win" was produced in 2010 for DJ Khaled of We The Best Music which is owned and founded by Khaled and Nasty. The song has become an international winning anthem  for major Professional Sports Teams such as the Miami Heat, major Sporting Events such as The Superbowl and has been performed by Diana Ross, Jimmy Fallon, Nelly, Stevie Wonder and more.
Over the past few years, the song has taken over Hollywood. The song has been featured in various movies such as "Pitch Perfect 2", "The Peanuts Movie" and recently "The Boss" featuring Academy Award Nominee Melissa McCarthy.
The song is just as popular as it was six years ago and is not showing any signs of slowing down.
Check Out The Nasty Beatmakers online at www.nastybeatmakers.com and follow them on Instagram @djnasty @nastybeatmakers