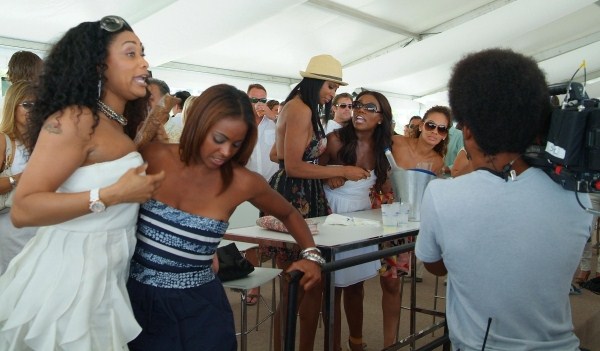 According to the Nassau County Clerk's Office of the New York State Supreme Court, a lawsuit was entered at their office on July 21, 2011 listing Khameka Claxton as the plaintiff and Tami Roman as the defendant.
In the suit, Meeka alleges that by drawing her unwillingly into fisticuffs during the Basketball Wives cast trip to Italy in May, Tami intended on causing her physical, emotional or psychological harm; that Tami had her in fear for her physical well being; and that as a result of Tami's "conduct," she was "rendered sick, sore, lame, sustained severe and painful personal injuries, sustained severe nervous shock, mental anguish, severe emotional distress and great physical pain."
So all in all, Meeka is suing Tami for assault, battery, intentional infliction of emotional distress and intentional interference with contractual relations – aka stopping her checks from coming in the amount of $12,500.
The Nassau County Clerk's office was unable to confirm the amount of the lawsuit.