There's not a lot of information on the story but multiple sources are conforming that the young Rapper Lil Snupe from Baton Rouge Louisiana was shot and killed either late last night or early this morning.Snupe was signed to Meek Mill's Dream Chaser's record label.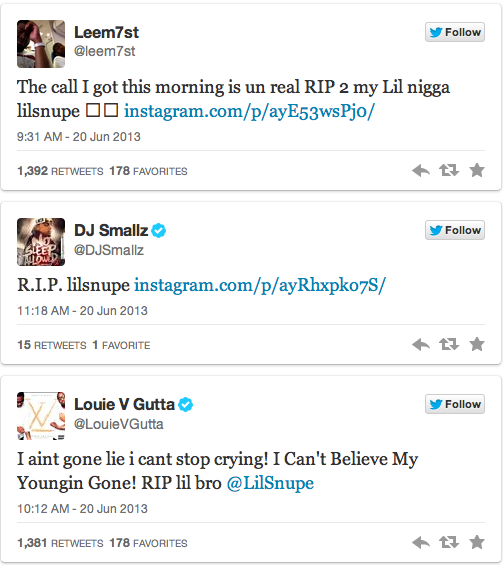 Lil Snupe met Meek Mill by chance when he spoke to MTV and recalled how the two met
"He was in a van, they was finna pull off. And I went and knocked on the van, on the window. They let the window down, grabbed the mixtape and it was like 10 minutes later, 20 minutes later they called me," Snupe told MTV News in April.
Although details are sketchy about what really happend with Lil Snupe we beleive the story to be true as reactions from around the net have been pouring in.Fellow New Orleans rapper Currency posted a message to his fans saying he won't let Lil Snupe's name die in Vein.
"Love….Niggas will never forget cuz i wont let em…" (Currency)
Our condolences go out to the family of Lil Snupe ,stay tuned to 24hourhiphop.com for more updates as they surface.