Rumors are going hard right now, that Miami Dolphins wide receiver Chad Johnson, formerly known as Ochocinco, was arrested Saturday after Davie, Florida police said he head-butted his wife, reality star Evelyn Lozada, of less than two months.
Davie police told Local 10 News,  the two were on their way home from dinner when his wife found a receipt for a box of condoms in the car. A fight ensued and escalated when they got to their Davie home. Once in the driveway, Evelyn Lozada said Johnson head-butted her. Johnson told police she leaned forward and they hit heads accidentally, police said.
Johnson was arrested for domestic violence- simple battery. He was in Davie police custody Saturday night but was expected to be transferred to the Broward County Jail before midnight.
Johnson cannot be granted bond until he appears before a judge, which means he will most likely spend the night in jail, Davie police said.
Local 10 spoke to the Miami Dolphins Saturday and the team said they are aware of the situation and are in the process of gathering all the relevant information.
Stay posted to 24hourhiphop.com as this story is developing.
UPDATE 1 – 12:06 AM: The mugshot has just been released, check out the photo below: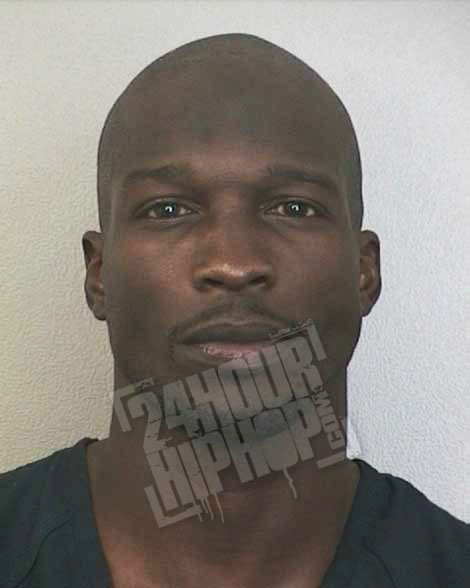 Update 2 – 12:20AM: Johnson is still located at the Davie, FL police station, but will eventually be transferred to a county jail facility. He will indefinitly remain in custody tonight, and since there are no bond judges scheduled to work on Sunday, it's entirely possible Chad will be cooling off behind bars until Monday morning.