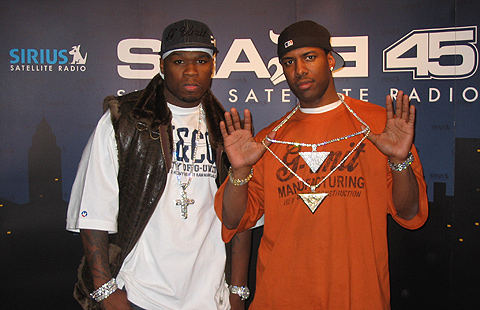 For years, DJ Whoo Kid has been the resident deejay for 50 Cent and his G-Unit camp. During a recent stop at ThisIs50, Whoo Kid talked about his experience with G-Unit and described what it feels like to be fired and smacked by 50 Cent. DJ Whoo Kid also explained why Eminem and his camp wanted him killed.
Since then, Whoo Kid has rocked with 50 Cent on stage. However, during that time, 50 also fired Whoo Kid on several occasions.
Firing has been one part of the job, but smacks have apparently been another. According to Whoo Kid, he watched as 50 "smacked random people" during a tour, adding that he's also been smacked.
Check out the interview below, courtesy of ThisIs50.