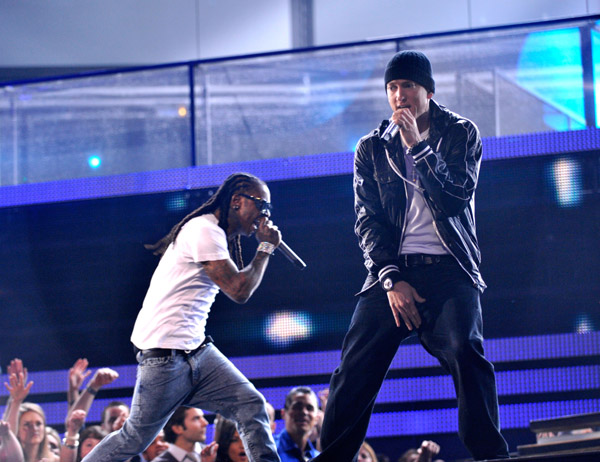 Eminem and Lil Wayne are reportedly set to hit Etihad Stadium on December 1, where they will headline for a six hour Hip-Hop spectacular.
Promoter Paul Mr Dainty is excited about the event stating: "It's all very professional and there are no problems. We are in a different space with Eminem than we were 10 years ago.
He's crossed over to the mainstream and become a pop-culture icon." For the Australia gig local rappers Hilltop Hoods will also perform with Eminem and Lil Wayne at the Docklands.
Tickets are $150 and will go on sale at 9am on September 13. Eminem will play a full set featuring hits and cuts from past to present, which critics at his Lollapalooza and V Festival performances said were both career-best shows.