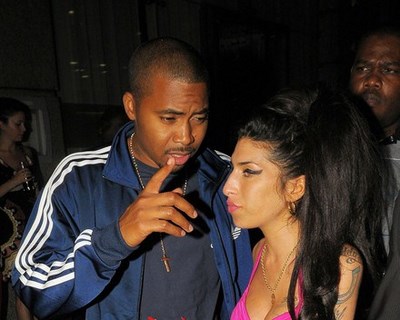 Nas is finally coming forward to confirm that Amy Winehouse's 2006 song "Me and Mr. Jones" from her Back to Black album was indeed about him.
In a recent interview with XXL, the rapper talks about the song and how he heard the lyrics prior to its release. Rumor has it that the late British singer had a crush on Nas, but there were mixed speculations over whether the hit song was about him.
"I don't really remember if [producer] Salaam, who was really close to her, who introduced us, if he told me about it or not," Nas tells XXL. "I don't remember right now. But, I heard a lot about it before I even heard the song."
He also confirms that the phrase "Mr. Destiny, 9 and 14" in the lyrics refers to Nas' daughter, Destiny, as well as the September 14 birthday she and Nas shared. In fact, they were planning on celebrating their birthday together this year until the singer passed away this summer.