They say death come in the figure of "3's", but today for rapper Meek Mill death came in the figure of "2's".  Meek Mills recording artist from his new record label Dream Chasers and a close friend in the music business were murdered today.  Teenage rapper Lil Snupe, who recently turned 18, last week, was shot over a $100 dice game, in Winnfield, Louisiana according to KETTV Channel 7 reports. The Winn Parish coroner investigators declared him dead at the scene of an apartment building after being shot twice in the torso area, according to a police statement given by Lt. Charles Curry of the Winnfield police department.
His manager confirmed the tragic news via twitter and Instagram stating he received a phone call informing that the artist had died. "The call I got this morning is unreal RIP 2 my Lil n—a Lil Snupe," his manager @Leem7st tweeted earlier today. Meek Mill signed Snupe to Dream Chasers, a subdivision of Rick Ross' label Mayback Music record label last year after listening to his mixtape for only 20 minute, Mill's stated in an interview he had with MTV this past February.
Six hours after the death of aspiring rapper Lil Snupe went viral, Meek Mill post a picture stating "R.I.P. 2 my lil fucking n—a!  #LilSnupe."   Moments after the picture was posted, Meek posted yet another picture saying "#ripwallstreet today was just a bad day! @jimmewallstreet," a native of his hometown Philly and close friend in the music industry was also murder.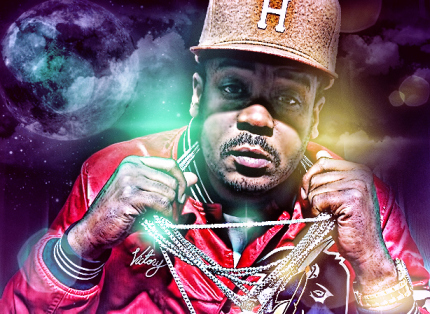 Emerging rapper and songwriter James "Jimme Wallstreet " Davis was shot and killed today in Philadelphia, PA. A Jimme Wallstreet spent his early career under the tutelage of 50 Cent and the G-Unit Family. In the past year, he was signed to a production deal under DJ Don Cannon and was set to release an album under the deal's terms. Wallstreet last post was a picture paying respect to the young and aspiring rapper Lil Snupe saying " As offspring we suppose to bury our parents they keep turning out upside down..REST WELL, " just hours later he was murder. The irony in his murder is the rapper recently performed at  a Stop The Violence Rally in Philly this past week. Recently Wallstreet have been posting things about death or living life before you die on his Instagram…maybe he was preparing his fans for his ending.
Although the two artist weren't  household names, their talents were very popular on YouTube and underground mixtapes. Some say its Illuminati and some think it's just a coincidence, but we all know that both live were cut short before they got a chance to bless the world with their talents. Our condolences goes out to Meek Mill and both families.
R.I.P. Lil Snupe and Jimme Wallstreet
By:ElonKouture
Source: Instagram
Source: KETTV Channel 7
#MeekMill
#LilSnupe
#Wallstreet