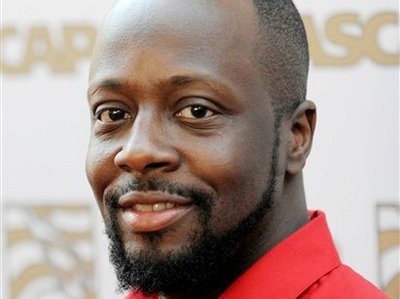 Lauryn Hill and Pras hit the stage at the 2011 Rock the Bells festival in New York City. But they were one member short of a full Fugees reunion.
Speaking with UsMagazine.com, Wyclef explained that he was originally asked to appear during the show but a conflict kept him from participating.
"It wasn't really a reunion," he said. "I had a concert, but I got the offer to come. Pras was at the crib, so I said, 'Pras, Lauryn wants me at Rock The Bells and I can't make it. So don't you think you should just surprise her and pop up instead?' So Pras shows up. And there's two Fugees. Then they're like, where's the third? But that's what happened."
While he didn't grace the stage with his former band members, 'Clef didn't entirely rule out joining forces with L Boogie and Praswell in the future.
"There's an energy and a buzz about the Fugees that everyone likes," he added. "I think that it would be exciting to see that happen again. I don't know if it would be another album — but maybe a song!"