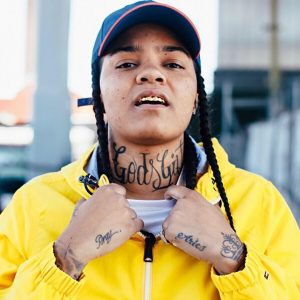 The BET Hip Hop Awards is every up and coming artists dream let alone joining one of the cypher segments. This year, Brooklyn native Young M.A took part of the show but what has happened to her has made her a little upset. She isn't too happy on the way BET handled her cypher the other night. Young M.A took to Instagram to express her frustration.
This is what she had to say, "Yo, they cut mad on my cypher, son. I said way more than that. They split my shit up. And put that shit into some small-ass time."
I think I would be pretty mad too if they cut my cypher off.
Later on, Young M.A came back to say she appreciates the opportunity that BET gave her.
"Even tho it was chopped short.. I still appreciate the opportunity it's a couple things I touched on that they didn't show that's why I was a little disappointed.. But I just want to say thank you to all my supporters for supporting me no matter what."
In addition to appearing in the cypher, Young M.A also hit the stage at the BET Hip Hop Awards to perform "OOOUUU".