24: Introduce yourself to everyone that does not already know who you are.
Chase Allen: My name is Chase Allen (Leader of the New School). I am a Hip-Hop artist from Philadelphia who prides himself on meaningful lyrics and changing the world.
24: Before we get into your music, can you describe your history about how you got into it and what inspired you?
Chase Allen: I first fell in love with Hip-Hop in the 5th grade. I used to play around, rapping in class. My older brothers and cousins use to make beats and record tracks in their bedroom. I remember they had a 4-track recorder, and used to take all the clothes out and hang the mic in the closet. I never was allowed in the room because I would ask too many questions and never was quiet when they recorded. Finally they let me come in under one condition that I would be quiet. From that first session on, it changed my life. I wanted what they had in that room; determination, passion, energy and powerful words. That experience made me start rhyming. And then to top it off, Biggie, Pac, and WuTang Clan was out at the time to show me how far I could go if I really wanted to do it. There was no looking back for me.
24: What was the Hip-Hop scene like for you growing up where you're from?
Chase Allen: The Hip-Hop scene was very competitive lyrically. It was like a badge of honor. For example, if Jadakiss got on a song with Big even though they were friends, they were trying to out shine each other on the song. To me that is great because not only is it bringing out the best in you, it is great for the consumer because it makes the song that much better. Nowadays artist just can care less about what they say and that is what I miss about music.
24: What makes you unique as an artist and different from other rappers out now?
Chase Allen: I'm just different. I work hard and I love my music. No matter the success I'm always going to write music like I'm homeless and fighting to survive. I write music from the heart. Everyday I am inspired by life and that is where my music comes from. I also try to make music with a message behind it all to never give up no matter the circumstance.
24: Tell us about what you are working on.
Chase Allen: I recently released my new mixtape project titled, "Tunnel Vision". It is available for download straight from my website, www.iamchaseallen.com and on Datpiff.com. I'm just staying busy; I have a few videos coming out as well for the project. I'm working on the next project under my "Follow the Leader" mixtape series. It will be called "Verbal Art". I like being a step ahead of myself sometimes. I believe persistence is key, so look forward to seeing and hearing a lot from me. Expect high quality and a high quantity of music.
24: What producers have you worked with and who would you like to work with in the future?
Chase Allen: So far I have worked with a lot of Philadelphia based producers. To name a few, Steve McKie, Adam Blackstone, Kush Shalimar from Writtenhouse, Philly Ant, Drumcrazie, and Rizz and Bizz, all of Philadelphia. I want to work with Jahlil Beats, Kanye West, Hit Boy, Pete Rock and Timbaland. Honestly there are way too many great producers to name a select few. I want to work with anybody who is creative, hard working, and can match my work ethic.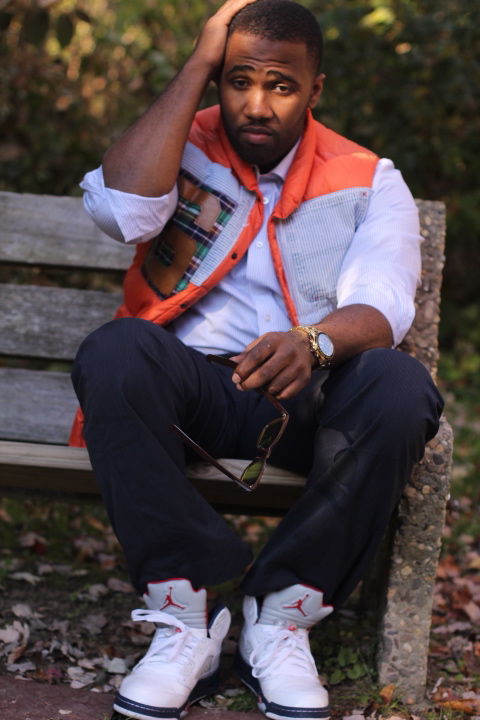 24: Are you happy with the feedback you have been getting from people on material you have released?
Chase Allen: The feedback I get is overwhelming at times. It is a good feeling knowing that by me doing what I love to do, I can influence and inspire people through my content. The idea of my voice changing someone's life is ultimate. I'm just grateful that people listen.
24: In today's free download age, what do you need to do to make your self a household name?
Chase Allen: Only thing I have to do is continue to keep God first and work hard at what I do. I believe consistency is one of the key ingredients to success. We already work hard, if we continue to do so, the sky is the limit. I always try to be a step ahead. I like to multi-task. Sometimes I work on different records at one time, for instance before Tunnel Vision dropped, I was already working on my next mixtape. So I believe its all about preparation and hard work.
24: How do you feel about the current state of the Hip-Hop scene?
Chase Allen: I feel that there is a lot of variety in hip hop. It has always been. I think its controlled more by labels and other corporations which means that there is some politics behind it, but I'm learning that is apart of life. I'm over joyed that young people from urban areas of the world are able to express themselves and potentially become millionaires. That is unheard of. I feel that it is in a good space and I'm glad to be apart of it.
24: Outside of the music, what else are you currently working on?
Chase Allen: I have a few ideas and concepts that I will bring to life. But as of now my main focus is music and creating the most influential body of sound known to ears. Branching out comes with the territory so best believe my team and me are well aware of the possibilities of popularity.
24: Where do you see yourself going in 2012 and how do you plan to separate yourself from the other artist out today to get the recognition you feel you deserve?
Chase Allen: I see myself getting a few label offers and potentially signing a deal in 2014. No rush to get there, I'm still young. Like I said before, hard work pays off. I just really want to continue working hard and leave the rest in God's hands. I'm already different from other artist by my music alone. It is only a matter of time until someone will come and recognize who we are and what we stand for.
24: How can fans go about contacting you?
Chase Allen: Supporters can go to www.iamchaseallen.com my personal website that I check daily. You can find out where my shows are, find new music and updates or check out my blog and see what I'm up to. Everything I do is on www.iamchaseallen.com including my twitter. Follow me @iamchaseallen
24: Thank you for providing 24HourHipHop.com with this exclusive interview, do you have any last words for your present and future fans?
Chase Allen: Don't ever deny good quality music! No bias, but accept me as your new favorite artist! #BAM #MFMG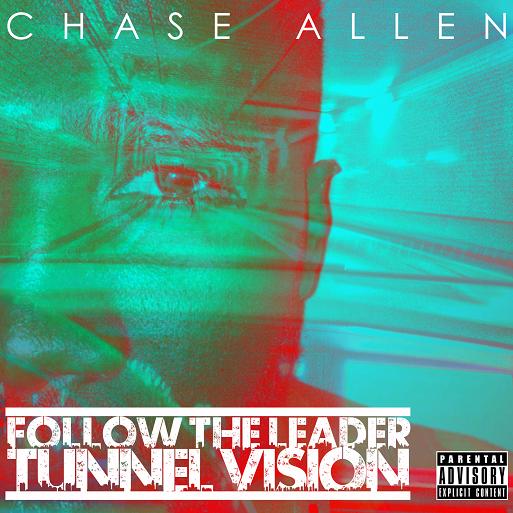 Check out the Videos:
Outstanding – Chase Allen from Chase Allen on Vimeo.