24: Introduce yourself to everyone that doesn't already know who you are.
KMyllz: My Name Is KMyllz, I am a 18 year old artist from Indiana.
24: Before we get into your music, can you describe your history about how you got into and what inspired you?
KMyllz: I would freestyle a lot as a teenager. In high school my friend had a "project studio" in his room where we would kick back for hours listening to beats. I was inspired to make music from listening to songs that could move people or make them feel a certain way, those are the songs i want to make.
24: What was the Hip-Hop scene like for you growing up where you're from?
KMyllz: The Hip-Hop scene when I was growing up was filled with Kanye west "College dropout" album, Twista's "Slow Jamz," and Lil Wayne's Carter albums.
24: What makes you Unique as a artist and different from other rappers out now?
KMyllz: As a artist I bring a unique sound to the game, using grammar techniques and word play in my lyrics. With my music, I am developing a new style to call my own. I am also a engineer and producer.
24: Tell us about what you are working on.
KMyllz: After releasing my first mixtape, "The Kaptain" (www.TheKaptainMixtape.com). I am currently working on the next project, which involves a few different artist outside of the midwest. Be on the lookout for big things to come!
24: What producers have you worked with and who would you like to work with in the future?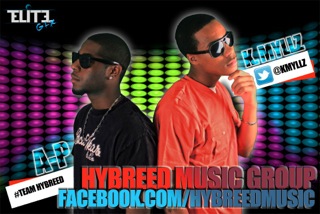 KMyllz: Most of the production, I have done myself. I would like to work with Kanye West, Swizz Beatz, and anybody I can learn from.
24: Are you happy with the feedback you have been getting from people on material you have released?
KMyllz: The feedback I have been getting from people is incredible. Both the positives and the negatives, I can always build off of constructive criticism.
24: In today's free download age, what do you need to do to make yourself a household name?
KMyllz: My music has to be distinguishable from other artist. It must be enjoyable for people to listen to. I have to keep feeding my fans, while still leaving them a little hungry to hear the next project.
24: How do you feel about the current state of the Hip-Hop scene?
KMyllz: I feel like the current state of Hip-Hop is evolving. A new style is starting to break onto the scene, with the sound of the 90′s, but a new feel.
24: Outside of the music, what else are you currently working on?
KMyllz: I am currently working on getting a business degree, and launching a new clothing line under my group name of Hybreed (Music group).
24: Where do you see yourself going in 2012 and how do you plan to separate yourself from the other artist out today to get the recognition you feel you deserve?
KMyllz: 2012 is a big year for me! With the release of my first official mix tape. I'm looking to turn some heads, make people interested in what I have to say. What's going to separate me from other artist is my determination. I'm in this for the long run. I'm not just looking for a "get rich quick" scheme. This is my lifestyle right here. I enjoy making good music!
24: How can fans go about contacting you?
KMyllz: Fans can contact me through twitter: @KingMyllz, Facebook/KMyllz. Also we just launched the website for the mix tape (www.TheKaptainMixtape.com) which fans can contact me on there as well.
24: Thank you for providing 24HourHipHop.com with this exclusive interview, do you have any last words for your present and future fans?
KMyllz: S/O to Hybreed, whaddup! Join the movement and stay in tune for new music. We are the new generation!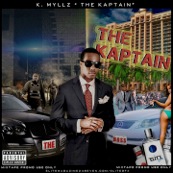 Check out the Video: