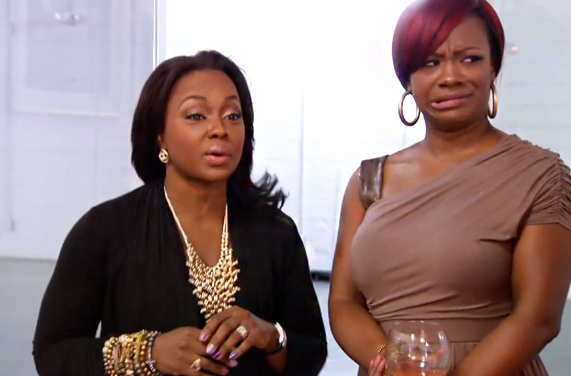 RHOA (Real Housewives of Atlanta) kicks off with Phaedra And Kandi dish about the recent speculations of past relationship with Former NFL Chuck. Chuck made it known that he was known as the "Big Homie" everyone wanted a piece. Kandi inserted that he must mean the "Lil Homie" referring to his small penis. Phaedra agreed with stating that she dont like "Bite Size Brownies" or "Cocktail Sausages". Seems like Chuck is using past relationship with the two to receive notability.
Cynthia is still dealing the marriage woos with Peter. Peter is complaining about the lack of sex and communication in their relationship. Cynthia sister Mallony drops in unannounced for a two month visit. Which sparks a argument between the trio. Mallony being the overbearing sister makes a note to point the issues in their relationship regarding no sex. In the end Cynthia plans to finally give up the booty to her husband since her sister put her on front street.
Kendra is still dating non existent boyfriend from Africa. She states he recently bought her a Bentley the rumor is she rented it for appearances or as Cynthia stated "Kendra is Selling a lot of Booty"….."Booty workout tapes". Kendra was recently living out of a hole in the wall hotel from being evicted from her last rental home. Kendra dad came to visit from Texas and advised her to let go the issues she has with her mom since they were both 16 years old when she was born.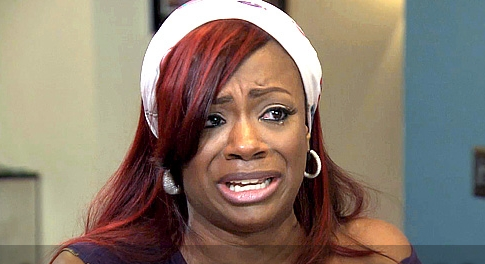 Kandi and Todd are having issues in their relationship and has nothing to with "Mama Joyce". Todd is looking into taking a international job that will keep him away for up to 6 months. Kandi shown in the clip breaking down stating that it seems Todd does not want to be her with since he prefers jobs out of town. Todd response didn't seem sincere he responded I'm going to New York interview for the the international job offer and if I want the job I will take it. Doesn't sound like a compassionate husband to be reaction. Maybe "mama Joyce" was right about Todd.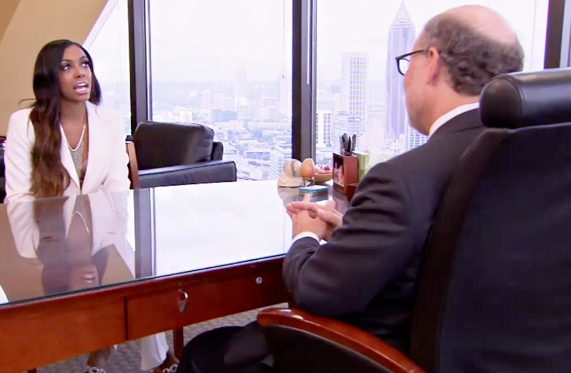 Porsha is still taking it pretty hard with the divorce from Kordell with constant tears. Speaking with her lawyer and denying Kordell recent offer. When asked by lawyer what amount is she asking from Kordell. Porsha has no clue on what she wants she states there is no price for the love and wifely duties she has done for Kordell. Lawyer advised her she needs to put a price on it so that it can be presented to the Judge. Porsha recently leased 8,000 square foot home which seems like a divorce tactic since lawyer advised her to keep up the life style she is accustomed too until divorce is final.
Nene Leaks come across too high maintenance to be in Kandi's "Chitlin Play". Nene states even though "New Normal" a (television sitcom) was recently cancelled she has to many jobs in her bag to be playing in a small play in town. Nene also continues to be the mean girl by making Porsha cry by telling her she's a Horrible friend. Porsha new house is supposedly around the corner from Nene and never told Nene so she's pissed. Its rumored that Nene is a little jealous because Porsha house is expectedly bigger & better than hers.