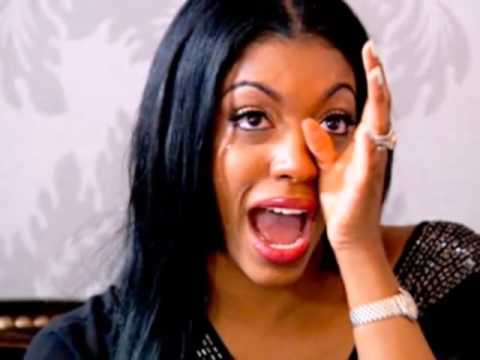 Got to be more careful!! Poor Porsha literally, According to legal docs obtained by TMZ — Porsha gets NO alimony, NO house, NO NFL retirement money, NO cash-out, NO health insurance. She even has to pay her own credit card balances.
After all that huffing puffing she was doing on the show about how she worked hard in her marriage. Kordell felt otherwise and she walkout with just the expensive clothes off her back.
Well I guess the upside to that is she gets to keep her engagement ring, $19K for her attorney's and all of her personal stuff such as jewelry, clothes and other personal items. She better get ready for a Garage sale because she is going to need it.
Meanwhile Kordell is in hog heaven. He gets to keep his two houses, 2 plots of land, a 2013 Mercedes and a 2010 Porsche, and his full retirement benefits. He also gets to keep a 100% interest in his companies.
And on top of all the foregoing indignities, TMZ says Porsha's on the chopping block for the show.
Pretty crazy — considering there was a lot of talk on "Real Housewives" that Porsha and Kordell did NOT sign a prenup.
Porsha has better chance pawning that engagement ring. Im sure she will get a pretty offer that.