So far the people in the media saying this is a hoax, well we got confirmation that Bobby Womack unfortunately did pass away this Friday.
One of Bobby's reps from his label (XL Recordings) confirmed his death to Rolling Stone magazine. Right now the nature or reason he passed away have not made public yet but our condolences goes out to his family and friends.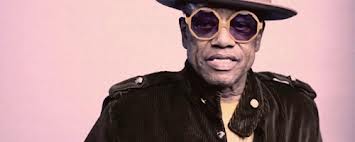 The soul singer was a vibrant 70 years of age and up until his death, 
Womack was still in the booth recording. Bobby was in the process of recording his next album for his label, and his close friends stated he was very excited about this project. The new album was suppose to be titled "The Best Is Yet to Come" and reportedly had crazy features by legendary Stevie Wonder, Rod Stewart and Snoop Dogg. 
We are unsure how much of the project he completed but we sure hope they release what he has completed, 70 years of music and his wisdom we need to hear it.
Bobby is one of the leaders of soul in his era, He was inducted into the Rock and Roll Hall of Fame in 2009. The musicians in that era helped shaped hiphop so the amount of respect Bobby has in the streets is huge…
RIP Bobby, your music will live thru your fans….