Breaking news from twitter the famous music producer Vince Herbert was recently hospitalized for a serious health illness. The status of his condition has been kept private but it seems it may be very serious since he was diagnosed with pulmonary embolism- a blood clot in his lung which traveled from his leg. Tamar Braxton is forced to face the possibility of life without her beloved husband, Vince Herbert, who is stricken with a deadly illness. As you know the trending hashtag on twitter is #prayersforvince. Tamar Braxton, vince wife has asked for prayers for her husbands health not revealing the nature of the recent emergency hospital visit.
Vince known as the guru of music has worked with some of the top aritist in the music industry, such as Lady Gaga, Destiny Child, Mindless Behavior and Tamar Braxton. Vince has managed the artists mentioned above and is an executive producer of streamline records plus a songwriter. He is definitely a jack of all trades in the music industry.
In 2008,Herbert married Tamar Braxton the hottest new sultry voice of R&B. Tamar has recently released her debut album that is topping the Billboard charts. They recently welcomed their new baby boy Logan Vincent Herbert. Tamar, the star of Tamar & Vince the recent reality show that reveals behind the scenes of their personal lives.
We want to send our prayers out to Vince Herbert & Family.
Also below is the tweets from friends and family in the music industry.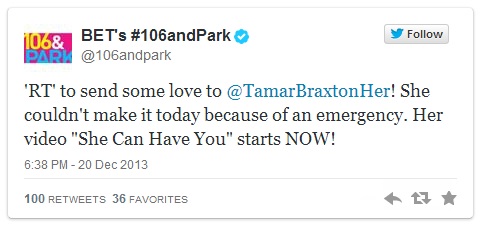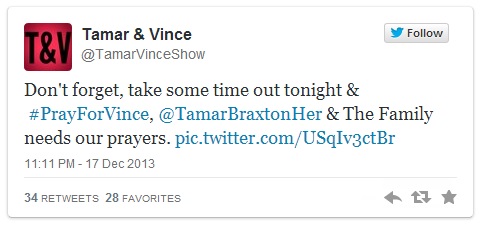 We want to send our prayers out to Vince Herbert and Family.