24hourhiphop.com sits down with Chuck Beatrs, a producer out of Cincinnati who is on the come up. He talks to us about his latest project God Behind Beats. We also get some insight into how he came up and his life at home. He also tells about whats to come in 2014 and 2015! Make sure to check out his interview below and let us know what you think!
24HHH: Introduce yourself to everyone that doesn't already know who you are?
Chuck Beats: My name is Chuck Beats, formally known as Chuck. I'm a Independent Music Producer from Cincinnati, Ohio looking to bring and stamp a new sound into the music world. 
24HHH: How did you come up with your Producer/Artist name? Tell us about it.
Chuck Beats: Well, as a kid my nickname was Chuck given to me by my father. It derived from my grandfather who's biological name is Charlie. Then once I started making music and beats. I just threw "Beats" at the end of it to finish my producer title.
24HHH: Where are you from, and what was it like growing up there?

Chuck Beats: I was born and raised in Cincinnati, Ohio. Grew up right down the street from Lantana and Pleasant Hill Academy in College Hill. Growing up here was a blessing. But like many places, some of were I lived was a victim to gangs and violence. Everyday I see the struggle and work hard to bring my family to a world without it.
24HHH: Who were you raised by? Tell us your family situation. Got any brothers, sisters, or any siblings?
Chuck Beats: I was raised by both my mother and my father. My mother being a former Cincinnati resident and my father being from St. Kitts and Nevis, a small island between San Juan and South America. I also have a big brother who currently plays football for North Carolina State University.
24HHH: Tell us about your childhood, and how it impacted your music?
Chuck Beats: I had a pretty good childhood. Always filled with activities like street football and basketball with my neighborhood friends. 

I felt as a kid my mind was always built in an artistic way driven with creativity and dreams. In my early days I was a dancer/break dancer highly inspired by the Jabbawockeez. Even in high school I had my own dance crew varying from many styles of dance: jerking, breaking, pop-lock and my favorite tutting. Not to mention I also did a lot of skateboarding. But as I grew older, my dancing career soon came to a halt when I got injured by popping my hip-flexer. Not to long after that I began picking up music and transformed all of my dancing inspirations into musical compositions. Beginning my new world and career of Chuck Beats. 
24HHH: What age did you start making music?

Chuck Beats: I started making music when I was about 16. I'm only 19 now so between those 3 years I've taken some serious leaps into the world of creating music.
24HHH: What inspired you to pursue making music?
Chuck Beats:
Not only did I pick up making music as a passion, but I saw it as an 
opportunity. An opportunity to really put my creative mind to use. Making music put me in a whole different space that I've never experienced before. The space of making anything you thought into a real life thing. This goes way further than just thinking of sounds and putting them in FL Studio, but instead thinking of dreams and actually putting them into the world you live in. The realest opportunity to find a way out of the financial and living situation your in. Having a product and moving that product into creating a contemporary result.
24HHH: What artists/producers do you work with? Or rubbed shoulders with?

Chuck Beats: As far as artists that I've worked with. I've worked with many people, from local people in Ohio to people all around the globe that I've never met. I even have a production with a guy from Spain were he speaks spanish through the entire song (I never had a clue what he was rapping about. Lol). That song is available on my Soundcloud if you want to hear it. As far as rubbed shoulders with. I've met Taylor Gang artist Chevy Woods when I was in LA. I happened to catch him in a store on Fairfax getting some clips for a video shoot or something.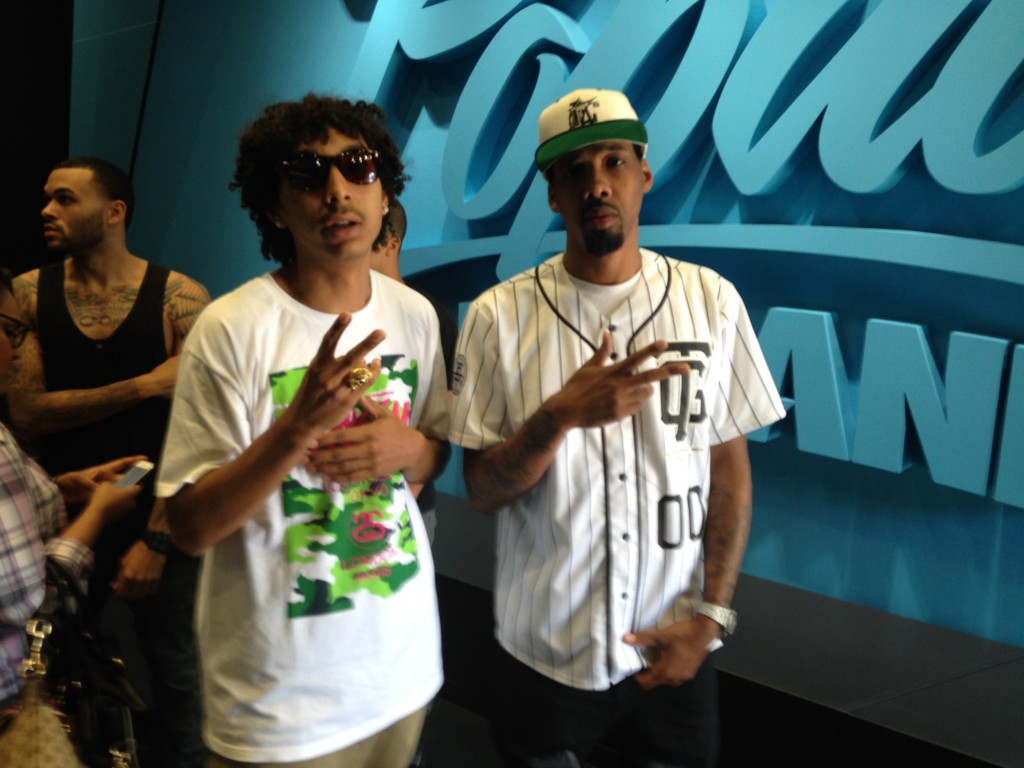 As well, I've also met up and coming artist Bizzy Crooks. Caught him after his performance in Cincinnati, Ohio at Bogarts.
And just for fun I've also met Ben Baller, Jeweler to the Stars when I was out shopping in LA. 
24HHH: Tell us about your beat tape "God Behind Beats", how did you come up with that, share us the story?
Chuck Beats: Well as far as my beat tape, I decided to scrabble together some of my best production out of my 70 beats I have on Soundcloud and form them into a promotional beat tape. I kind of just made up the title real quick "God Behind Beats". Just something simple that promotes the idea of "click here, there is good production".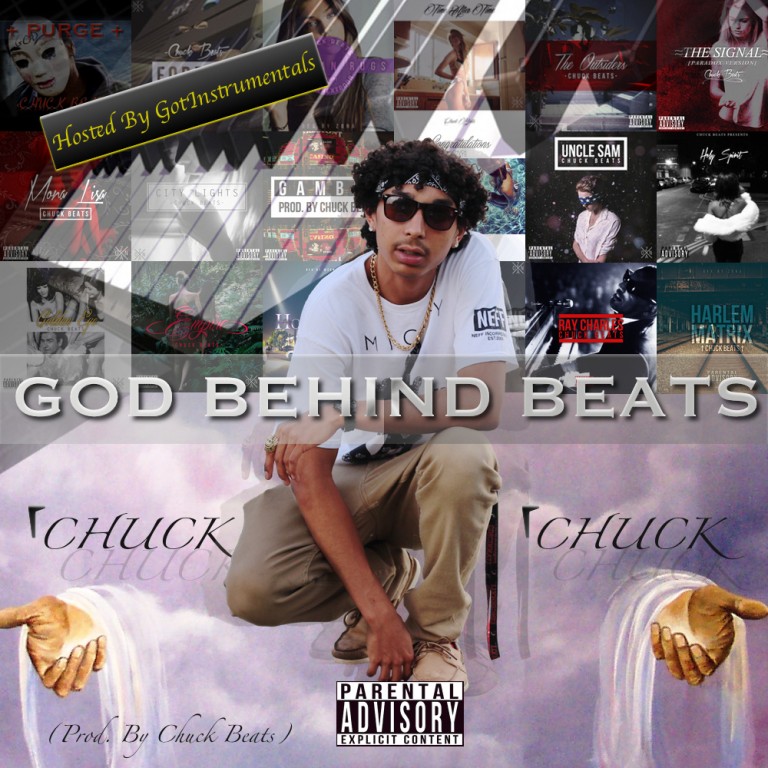 24HHH: Tell us about your single "Money Ball", how did you come up with that, share us the story?
Chuck Beats: Well this beat was just a single of my many beats. I came up with the name "Money Ball" just to go with the money counter and cash register sound effects intertwined in the track.
24HHH:
What else you got coming out? New Album? or Mixtape/EP

?
Chuck Beats: As far as new production, I'm always dropping something. I usually average a beat or two every week that I upload to Soundcloud.
24HHH: Any new travel plans, what you got going on?
Chuck Beats: I make frequent trips out to LA for music promotion as well as to see some friends I have who live out there. One day, probably in the next year or so, I plan on moving out there permanently and continuing to elevate my music career to that next level.
24HHH: What is the biggest thing to happen in your career?
Chuck Beats: Probably hitting 50,000+ plays on Soundcloud.
24HHH: Where can people find you?
Chuck Beats: Twitter/IG: @CBProdigy
24HHH: Where do you see yourself going in 2014 and how do you plan to separate yourself from the other artist out today to get the recognition you feel you deserve?

Chuck Beats: In 2014, I see myself going straight to the top with the legends. I don't plan on separating myself, I just plan on continuing to do "me" and create my own lane of music production. To have a sound that suites me. Like how DJ Mustard has his own sound with his melodies and snaps, and how Young Chop has his own sound more on the "trap music" side of the spectrum. I, Chuck Beats will have my own sound, somewhere in the midst of the music spectrum.
24HHH: Any last words or shout outs?

Chuck Beats: Check out my latest beat tape "God Behind Beats" available now for free download on GotInstrumentals.com .
S/O to my family because none of this would be possible without you guys.