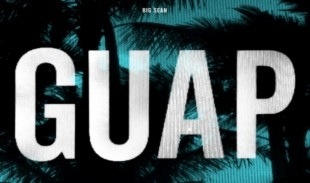 By Carla St. Louis
Finally, a new track from Big Sean.
After being featured on every other artists' songs, the G.O.O.D. Music alum just released his own offering in the form of "Guap" from his sophomore set Hall of Fame: Memoirs of a Detroit Player.
A fun track set to a bass heavy, calypso-inspired beat finds Sean boasting about–what else–his newfound guap.
For my non-Spanish speaking brethren, that's lingo for 'pretty penny' meaning a considerable amount of disposable cash.
A member of G.O.O.D. Music bragging about opulent wealth?
Surprise, surprise.
"I've been in the studio with Kanye West talking with 'Ye, building ideas with No I.D., even with Nas, with other people and really talking to 'em and soaking up where their minds is at," Big Sean told MTV News. "Then taking that and applying it to what I know myself. It ain't no choice but to be good."
Someone's taking notes from 'Ye.
Source: MTV RapFix