Just days after Rapper Benzino released his new single Smash The Homies which was directed at Stevie J's artist  slash girlfriend Joseline Hernandez the beef began to heat up.After an Atlanta Dj announced via twitter he was about to play the record' Stevie J responded with a simple response " niggas is like hoes".He then went on a verbal assault accusing Benzino of needing protection from his friends and using steroids.Although friends from both sides tried to jump in and defuse the tension it didn't seem like Stevie was interested in hearing anything about a truce.
Here's a quick look at Stevie J" comments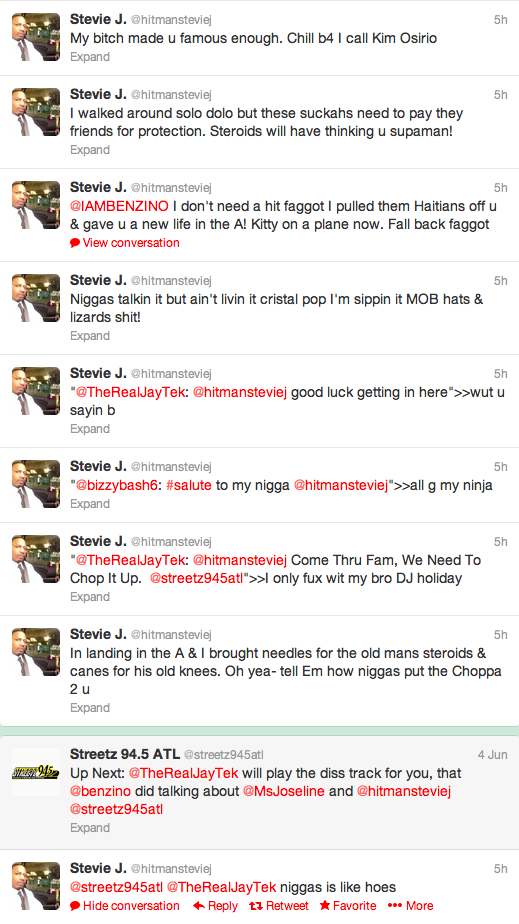 You can clearly see Stevie was very upset about the diss track and did not find it amusing.I'm sure Joseline was in his ear like Stebbie you gone let him get away wit dis,lol' i thought you were a real man.I guess the bros before hoes does not apply in this situation because apparently these two were best of friends.Benzino meanwhile really just seems to be happy everyone is getting a kick out of the record and actually enjoying it.I mean Even me myself looked at the video a couple times because it's actually pretty funny and the girl in the video looks exactly like Joseline.
Here's what Benzino stated via his twitter..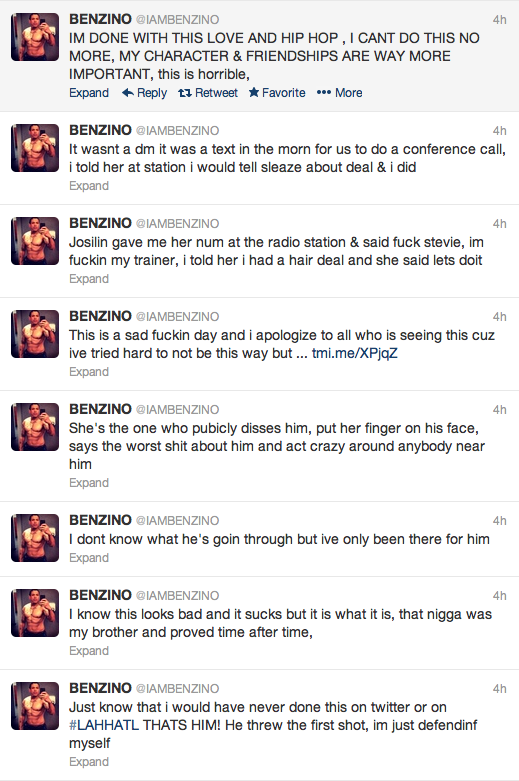 I hope these two can work it out before it goes to far ,but these days you never know whats for television and whats real life.This could all be a promotional stunt to create ratings for the show.